Deniz Baysal and Çağlar Ertuğrul, who were partners in the TV series Fazilet Hanım ve Kızları, gained great popularity from this series. Not only them but also Alp Navruz got more attention from the series as well. The characters of Hazan and Yağız are still in the minds of the audience. The series was broadcast from 2017 to 2018 and impressed more audiences.
Years after Fazilet Hanım ve Kızları series, the reunion of Deniz and Çağlar took place with the TRT1 series called Teşkilat in 2021. The two famous actors portrayed the character of Serdar & Zehra are the main protagonists of the story. Together they are accomplishing wonders again.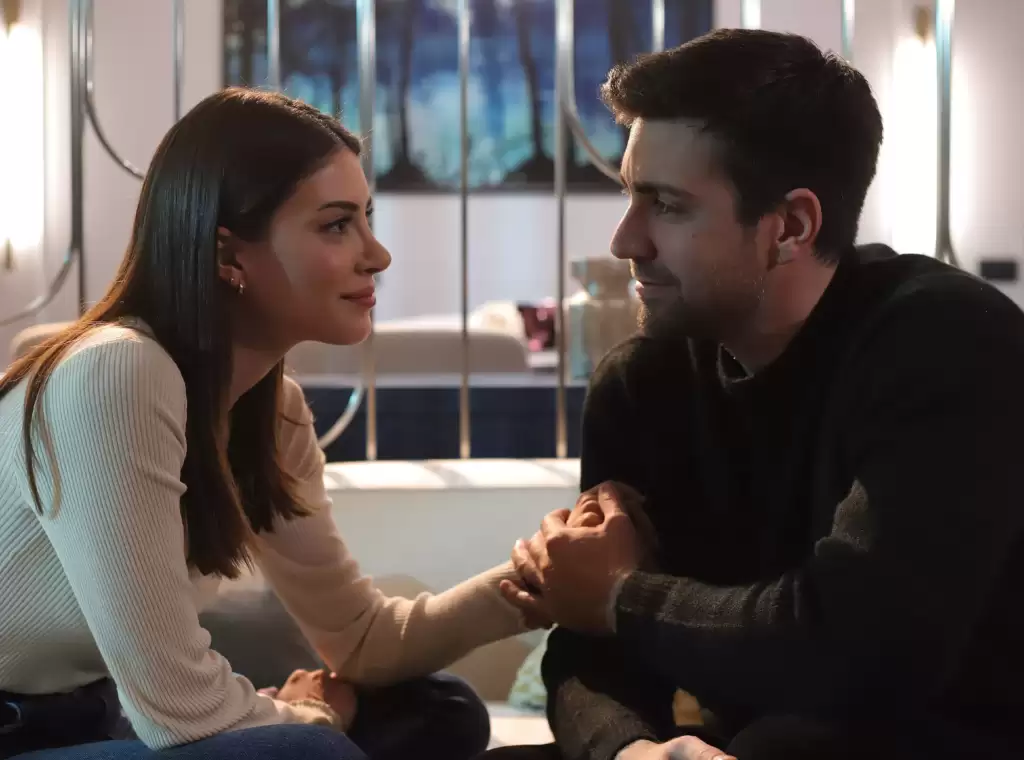 Because of their natural chemistry, fans are wondering if they are dating in real life.
Therefore 3 FAQs are very common. Which are –
1. Are they in a relationship or not?
Deniz Baysal and Çağlar Ertuğrul's adjectives did not stop, as they reflected the love of Hazan and Yağız, whom everyone adored, to the screens with great acting. Fans stubbornly want that love to be real.
Before the Fazilet Hanım ve Kızları series began, Deniz and Çağlar were committed to their true love. What was seen in the series, is definitely not love. It was their professional acting. They never even tried to date each other in real life. So the answer to the question is – NO!
2. Who is Çağlar Ertuğrul's girlfriend?
Burcu Özberk and Çağlar Ertuğrul were so harmonious and perfect for each other in the Afili Aşk tv series that everyone started to wonder if they were lovers.


Is there true love between Burcu and Çağlar?
In response to questions about their chemistry, Burcu Özberk said,
We have a lot of fun on the set with Çağlar. We have great harmony, our electricity and our energy are super.

Burcu Özberk
Çağlar Ertuğrul had been in love with Kayla Manukyan. The actor's fans were surprised about their love affair. They were seen together spending a few days of vacation in Çeşme. As per records, the famous actor Çağlar Ertuğrul broke up with his lover Kayla Manukyan in 2021. Their love blossomed over 4 years of togetherness.
After breaking up, they unfollowed each other on their social media accounts. The duo maintains their silence after the separation claim. So currently our heartthrob, Çağlar Ertuğrul is single.
3. Is Deniz Baysal single?
No, she isn't! Turkish actress Deniz Baysal got married to Barış Yurtçu. Barış is the lead vocalist of the Turkish rock band 'Kolpa'. The couple has been dating for 3 years, and they got engaged in 2018. Their romantic wedding was held in Çeşme on September 7, 2019.
 

 

View this post on Instagram

 
Baysal, who posted her photo with her husband on Instagram, shared, "My lover, my husband, my friend… I love you very much. A lot!"
 

 

View this post on Instagram

 
Before she met Barış Yurtçu, Deniz dated actor Furkan Andıç. And she met him on the set of the TV series "Kaçak Gelinler" in 2014. But sadly they broke up in 2016.