Seo Inguk was born on October 23, 1987, in Ulsan city, South Korea. We all knew that he is a South Korean singer-songwriter and actor. He made his acting breakthrough in 'Reply 1997' (2012) and still has been riding high on the success of his ongoing romantic drama, 'Doom at Your Service', with Park Bo‑young. He is the real archetype of a great actor and singer combined.
That's enough for the background info.
So, let's dive into the things you didn't know about him.
1. Early Life
In-guk grew up in relative poverty; his mother worked as a recyclables collector and his father as a welder. When his younger sister Seo Bo Ram got married, he made sure to sing a wedding song at her ceremony. He is so playful with his nephew and niece.
To show his mom how grateful he is for having her, Seo In-guk bought a cafe in Ulsan and named it after her.
2. Educational Background
Seo In-guk decided to become a singer at the age of 10. He was inspired by the Korean rock musician Kim Jung-min's performance of the song 'Sad Promise' during the '90s.
Besides performing at family gatherings and school events, he went on to study Applied Music at Daebul University. Later he also auditioned at entertainment agencies several times. After repeatedly being rejected because of his overweight, he struggled with eating disorder bulimia for a time.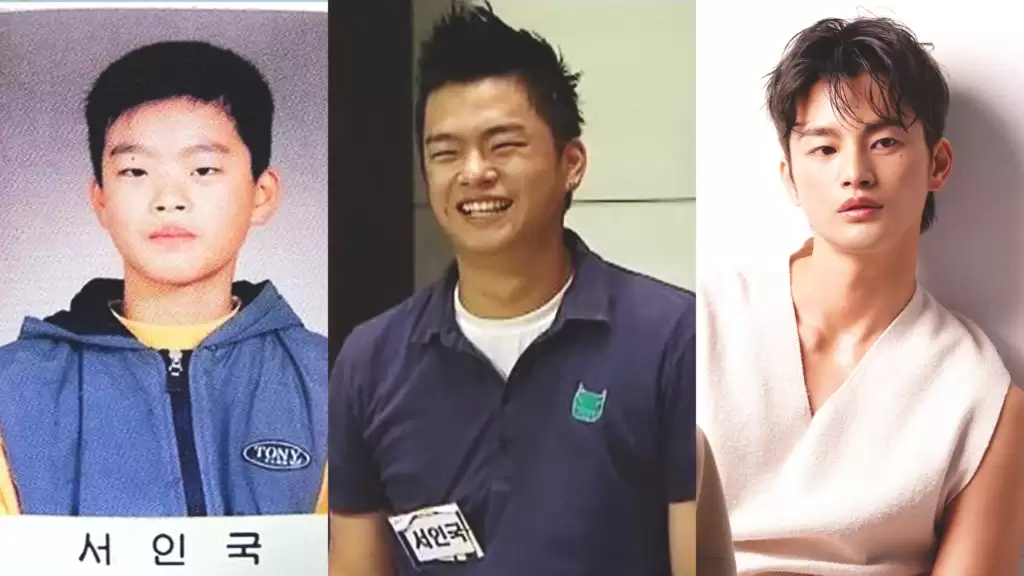 He launched his singing career after winning the talent reality show 'Superstar K' in 2009. Seo was cast in the jukebox musical 'Gwanghwamun Love Song' in 2012.
3. Starting of Acting Career
In 2012, he first appeared in the KBS2 drama "Love Rain" and then starred as Yoon Yoon Jae in tvN's '90s nostalgic hit drama "Reply 1997". He also recorded two singles for the drama with co-star Jung Eun-ji, and one of them, "All For You", became one of the best-selling singles of the year.
Shortly after, he appeared in MBC's weekend drama 'Rascal Sons' (2012) and 'Master's Sun' (2013).
He got his first big-screen leading role alongside Lee Jong-suk and Kwon Yuri in 'No Breathing' (2013), a coming-of-age film about two swimming rivals.
4. Singing Career
In 2013, He debuted as a singer in Japan with the single 'Fly Away' and 'With Laughter or with Tears' the first soulful ballad from his discography. In 2014, he released his first Japanese album titled 'Everlasting'. Later he won the Best 3 New Artists (Asia) award at the Japan Gold Disc Awards.
Seo In-guk already released 14 singles includes 'Saranghae U' (2010), 'Shake it up' (2011), 'Tease me' (2012), 'Seasons of the Heart' (2015), 'BeBe' (2016), and 'Better Together' dedicated to his fans before doing his military training in 2017.
Some of his top hit Drama OSTs are 'No Matter What – Master's Sun', 'Finding Myself – High School King of Savvy', and 'Star – Smile that Left your Eyes'.
5. International Fame
In 2014, he starred in the romantic comedy series 'High School King of Savvy', and his first-period drama 'The King's Face', playing illegitimate crown prince Gwanghae. For this role, he won the 'Best New Actor Award' in KBS Drama Awards 2014.
He also starred in 'Hello Monster' (2015), 'Squad 38' (2016), 'Shopping King Louie' (2016) alongside Nam Ji-hyun, 'The Smile Has Left Your Eyes' (2018) alongside Jung So-min. This drama is an adaptation of the Japanese drama 'Sora Kara Furu Ichioku no Hoshi' (2002).
In 2019, he was cast in the crime thriller film 'Pipeline' alongside Lee Soo-hyuk, with whom he also starred in his recent 2021 tvN fantasy romance drama 'Doom at Your Service' with Park Bo-young. Previously Seo In-guk made a cameo on Park Bo-young's dramas like 'Oh My Ghost' (2015) and 'Abyss' (2019) and Song Kang starring, Navillera (2021).
6. Ex & Relationships
While he became famous for the talent show 'SuperStar K', Seo also found love with Park Bo-Ram, a K-Pop singer. The duo started dating in 2016 but they broke up in 2018.
In an interview, Seo In-guk shared that he once confessed to a girl by singing the song 'Can't We' by Wheesung on Ferris wheel ride but got rejected. He then hilariously reminded that they stayed in dead silence during the entire Ferris wheel ride.
Inguk denied his dating rumors and confirmed that he is single but ready to mingle when he finds a good person. When asked about his thoughts on dating older women, the actor said,
Love has no age boundaries. I would choose an intelligent woman over pretty as my ideal type.
7. Favorite Things & Hobbies
One of his nicknames is "Master of Kissing". Because of his swoon-worthy chemistry with all his leading ladies so far.
It's supposed to be a compliment, but the wording is so embarrassing. Kiss scenes are the highlight of a drama, but I don't think skill enters into it. Kiss scenes need a well-made narrative to bloom properly.

Seo Inguk
He shared that he desperately wants to play a bad guy. Not just bad, but a villain – someone like the Dark Knight's 'Joker'. One of his favorite actors is Leonardo DiCaprio.
He wears glasses because he is nearsighted. He looked as smart and stylish as ever for his pictorial with brand new eyewear brand, 'Mark & Roth'! Like his song 'Mellow Spring', he is also a cafephile in real life.
From a young age, Seo learned boxing and mixed martial arts in school. He trained as a ssireum wrestler and a Hapkido 2nd dan.
If you claim to be a fan of him, then don't miss this video.